Web Producer
Hiring Manager: Richard McGavigan
If you'd like to have a confidential conversation about this role, please email richard.mcgavigan@penna.com
About the role
Brief
We're Penna, award-winning organisations that helps others to recruit the best people. As specialists, we know how tricky all of this can be. Which is where our Web Development team comes in.
We're here to make sure that our clients attract the best people and we do this through digital solutions. We're always looking to push boundaries and expand our development offering.
We're looking for a talented Web Producer to join our team to support our existing projects and play a key role in the team.
As a Web Producer across the Penna and Stafford Long brands, you'll be responsible for ensuring a wide variety of websites are kept up-to-date and content managed effectively. You'll be exposed to a variety of web technologies and content management systems, across a range of big name commercial and public-sector clients.
Role Purpose
Website content updates (WordPress, Umbraco, plus bespoke CMS)
Find new software/technology platforms
Website content audits and recommendations for new or existing clients
Triaging digital support requests and helping to traffic the wider digital team
Building and deploying new templated websites using our in-house tools
Basic AdOps tasks such as domain and SSL setup and management and light server tasks
Get involved in the creative and project process, knowledge share, contribute ideas and solutions when relevant.
Confidence in taking briefs from internal teams
Work collaboratively with the wider digital team and the business to share learning and expert advice
What you'll do
Working on live projects. This involves working closely with the team and wider departments including Project Manager, Client Partner and others in the creative team to create and deliver digital solutions e.g. websites. You will also be updating website content and helping to code new ones.

You will be creating new technology based solutions to solve client briefs. You get to test out new software/platforms and recommend how and where they can be used. There will also be the chance to speak with clients and present your solution.
AdOp tasks. This will include domain, SSL management and setup plus minor server admin tasks
Organisational skills. This involves helping to traffic and schedule developer time and keeping the wider organisation up to date on bookings
Knowledge sharing. No process is perfect, we want you to help create and develop our process flows and keep the organisation informed.
You will use this time to explore new technologies and software
A typical week might be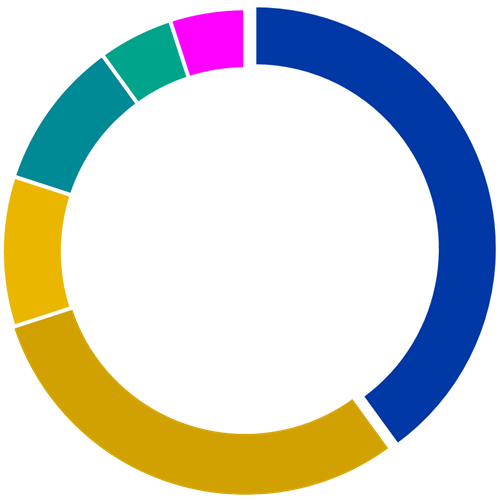 Working on live projects (40%)
Research and proposals (30%)
AdOp tasks (10%)
Organisational skills (10%)
Internal finance process (5%)
Knowledge sharing (5%)
Key relationships
Persons / Communities

Nature of relationship

Richard McGavigan
(Head of Digital)

Direct line manager

Creative, Client Partners, Project Managers, Strategy, Digital

Key internal relationships
Personal attributes, skills, knowledge, and experience
Personal Attributes
Professional approach to work
Ability to work as part of a team
Excellent communication skills both internally and externally
Ability to manage conflicting deadlines
Proactive and positive 'can do' attitude
Ability to act on own initiative
Accuracy/attention to detail
Ability to manage projects outside of normal responsibilities
Ability to work and remain calm under pressure and to meet deadlines
Being approachable to the business
Excellent query and problem solving skills
Professional Skills, Knowledge, and Experience
Comfortable working with Adobe Creative Suite products
An understanding of assistive technologies and accessibility guidelines
Good understanding of HTML and CSS, with an interest in developing further with the help of the wider digital team
Experience with either Umbraco or WordPress content management systems
Experience Sketch or Figma is a plus
Microsoft Word, Excel and Outlook plus extended services such as Power Automate
Excellent interpersonal skills
Customer/Client facing
Problem solving
Strong attention to detail
Ability to learn tech concepts quickly and implement them
High level of attention to detail/accuracy
Ability to work as part of a team
Excellent organisational skills
Ability to manage multiple projects, requests and prioritise
A "Can-Do" attitude
Ability to work on own initiative with minimal supervision and guidance
Supports Penna work ethics and behaviours and actively seeks to understand the wider Penna business
Penna's Commitment
We are a family at Penna and Stafford Long and believe in fairness and equality across all approaches to recruitment, development, opportunity, and responsibility.
Diversity Promise
Our promise is to organise our services in a way that is universally accessible and useful for everyone. To do that well, we believe we need to create and sustain a workforce that's more representative of the candidates and clients we serve.
Penna is committed to creating a diverse and inclusive workforce that respects and embraces difference. Our employees and our company thrive when we get this right. We aim to create a workplace that celebrates the diversity of our employees, clients, and the contractors we work with. We will endeavour to create recruitment solutions that work for everyone by including perspectives from backgrounds that vary by race, ethnicity, social background, religion, gender, age, disability, sexual orientation and national origin.
Our internal programmes and external work with our clients make us proud to be an Equal Opportunity and Inclusive Employer.
If you have a disability or health condition that requires accommodation or reasonable adjustments made during the recruitment process, please let us know by emailing people@penna.com. 
Our full guidance and commitment to your application and how we may use your personal information during the application process can be found here: https://www.penna.com/candidate-care/ and https://www.penna.com/privacy-policy
Together we are better, together we are Penna.
Penna Behaviours
We all aspire and work towards demonstrating the behaviours consistent with the Family values; Accountable, Supportive, Collaborative and Inspiring as listed below:
Values

Details

ACCOUNTABLE

Does what they say they will do

Builds open, honest and realistic relationships with customers and colleagues
Reliable and acts with integrity
Determined and passionate about delivery of the best
Accountable and inclusive

SUPPORTIVE

Creates an environment where people can give of their best

Seeks to understand the needs and concerns of others
Creates a learning environment
Seeks feedback from other in order to learn and develop
Inspires others to achieve their goals

COLLABORATIVE

Works as part of one team

Pulls together to put the customer first
Support colleagues without waiting to be asked
Helps others succeed and celebrate their success
Actively looks to break down barriers and finds ways to work together

INSPIRING

Creates new possibilities

Comes to work to make a difference, sets high goals and gives 100% personal energy
Believes in what we do and demonstrates this through actions
Regularly challenges thinking and is open to new ideas and ways of working
Has ambition and confidence to do things in new ways and to create and deliver inspirational solutions