Join Us
With offices in London and Birmingham – and plenty of agile working – we're one big, talented family. But we're always looking for people who share our values to join us at Penna and Stafford Long.
What are those values, exactly? Well, we're accountable. Collaborative. Supportive. Inspiring. It's how we do some pretty incredible work for some pretty incredible clients. We've even picked up a fair few awards along the way. Because no matter if we're recruiting Chief Executives or crafting innovative graduate campaigns, we develop solutions that find, excite and secure the right people for our clients, smash targets and create noise in the industry.
Here's a snippet of some of our award-winning work.
Our culture
We know that great work doesn't happen without great people. We're an open and friendly bunch, so we take the time to share our ideas, knowledge and skills. It's the kind of place where everyone's encouraged to speak up, make suggestions and do things just a little bit differently.
We love nothing more than seeing our people grow and flourish. That's why you'll have such great learning and development resources at your fingertips. And we always make sure we celebrate one another's success – whether that's through the Golden Pear Awards at our annual conference or cheering for our employee and team of the month (complete with confetti cannons, of course). So if you do something great, expect a hearty pat on the back.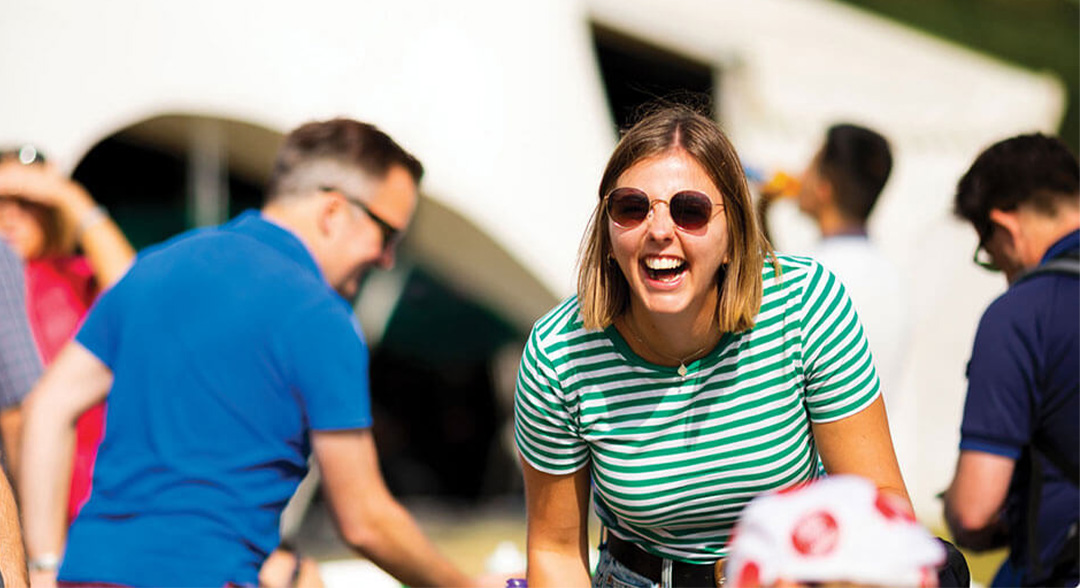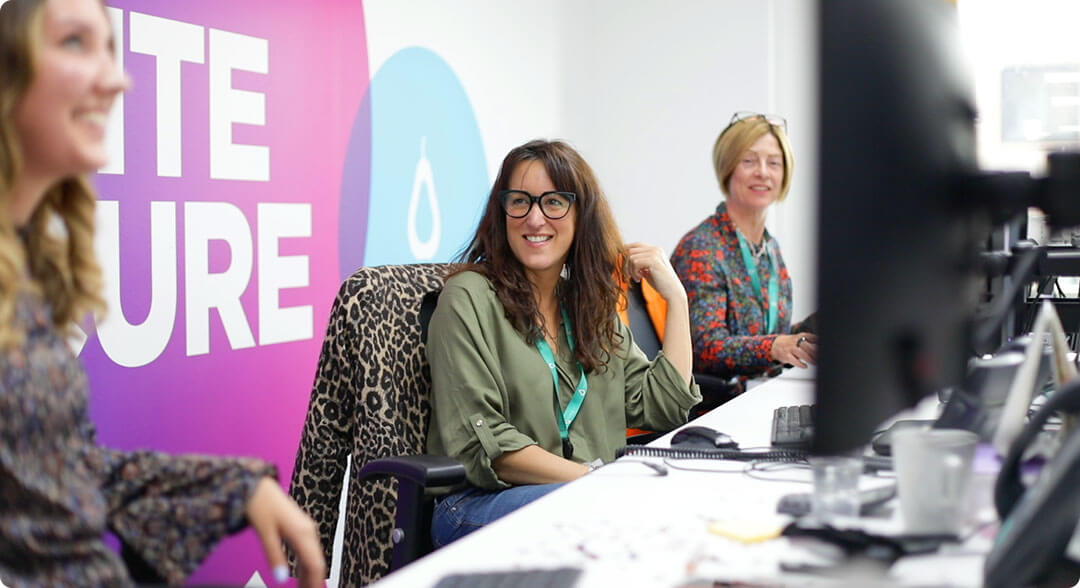 Benefits
We offer a whole range of benefits from day one. You can have them all, or just choose those best suited to your lifestyle.
Ways of working
We're a people-focused business, so we're passionate about helping everyone be their absolute best. Like most of the world, we're redefining where and how we work – and we want everyone to join us on that journey. There's a great level of autonomy here, and every team has their own version of hybrid working.
Health & Wellbeing
We take your health seriously. These are just a few of the great health benefits we offer.
Private Medical Insurance
Comprehensive medical cover, including mental health and more.
Health Cash Plan
Cash back in your pocket for extra health or wellness treats. 24 hr online access to a GP and physio consultants.
Private Health Insurance
Covering you for periods of absence due to ill health where you're out of the business longer than six months. This policy covers you at 75% of your monthly pay.
Life Assurance
Automatic cover to help your loved ones if you pass away while employed with us.
Holidays
Flip flops or just flopping on the sofa? It's important to take a break. Our core offer is 25 days, which increases with time, but you can also buy a few extra days too.
Dental Insurance
Keeping your pegs in tip-top shape.
Eyecare Vouchers
Tests, glasses and lenses, our contributions have got you covered.
Gymflex
Get your body moving with up to 50% off gym memberships.
Employee Assistance Programme
You're only one phone call away from a friendly expert to help with your wellbeing.
Finance & Lifestyle
Shop, travel and eat your way around the city! Take a look at some of our Finance & Lifestyle benefits.
Pension  
Working together to secure your future by setting a little aside every month. We're all about balance and match you at 5%.
Getting Around
Get savings on bikes with the Cycle2Work scheme, or hop on buses and trains with a Season Ticket Loan.
Shopping & Holiday Vouchers
Get new outfits and gadgets or travel the world with countless discount opportunities.
Your development
It's simple: when you grow, we grow. Here's how we'll help you flourish.
Equality, Diversity and Inclusion
Whether it's the work we do for clients – or the commitment to our colleagues – we're passionate about driving change and being truly inclusive. Honest and open, we're constantly looking for ways we can improve. We listen. We reflect. We act.
Learning Academy
A huge variety of personal and professional development resources are available on topics such as knowledge, confidence and leadership.
On Demand
Unlimited access to LinkedIn Learning, Degreed, PepTalks and more.
Little extras
It's the little things that count. Here are some of the benefits that make us the family we are.
Family Gathering
Feeding you juicy info every month (as well as a breakfast spread or afternoon snacks).
Quarterly Knees Up
Whether it's our main Summer Fest event or a smaller get-together, we leave boring presentations behind and focus on having fun and getting creative. You may even get to hear our very own band play.
Gary Day in December
St.Gary (or actually our former CEO) once gifted us an extra day of holiday around the festive season. So naturally, we've kept it going.
Volunteering Day
A paid day every year to do some good with a charity of your choice.
Latest Vacancies
This is a selection of our current openings. But please do keep checking as we advertise throughout the year.
Latest Vacancies @Stafford Long
An multi award winning Agency who are part of the Penna Family
That eternal question: why should you work here?
One: you'll be able to explore ideas and approaches you wouldn't elsewhere.
Two: we have a passion for great ideas – and we like to get everybody involved.
And three: we're thinking big about the future, so this will be a place where you can explore, grow and develop.