A lot can change in 2 years and it certainly did for Penna Consultant and Executive Interim specialist, Zeynep Livatyali-Esen. She's pursuing her goals for self-growth and professional development in a new role as Consultant in Penna's Local Government practice. She says, "Penna recognised, encouraged and helped me to develop my skills to get to this very point". So how did it all happen? Here is her account of making the next step up in public sector recruitment.
I have been at Penna coming up to 2 years now, having moved from a competitor. I came to the decision mainly because I knew that Penna placed a real emphasis in developing their own talent and workforce, and I had the goal of wanting to make the jump from Associate Consultant to Consultant. In March 2020, I was entering the final steps of the transition to Consultant and low and behold, a global pandemic hit. Fast forward a year and it's finally happened – I've been promoted! My manager, and mentor, and the leadership team at Penna have recognised my potential, encouraged me to pursue my goals and gave me all the right tools to help me develop my skills to get to this very point.
So, where did this all start? Well, as much as you may not want to, please back-track with me to the start of the pandemic: the world was shutting down and economies were crashing around us. There was an anxiety in the workplace as to what was going to happen next and I'm not sure who wanted the added pressure of a new role less at that time? Myself or Penna. Thankfully the conversation was left in a place where I could restart it as and when I wanted to – whenever that might be. As the months and tiers went by, our Director would broach the topic of my continued development and the next steps for me. Despite not really thinking about their offer any more, it was encouraging to see the topic brought up again from a manager, rather than the employee. Prior to the pandemic, I was quietly confident about throwing myself into the role and giving it my best shot. After all, I had been carefully observing the Consultants and learning from each of their own styles since joining. But the pandemic had really changed my outlook on it. With budgets crashing, would there be space for me in the market? And, given the fact that our field relies so heavily on building relationships, could I really develop new and meaningful interactions over Zoom?
My Director, Toni Hall, was there to guide me to look at it more broadly. She reminded me that pushing yourself is how you stay challenged and excited. 'The Fear' can be channelled and it can bring success. There is also a whole team around me exercising their fear and from their experience, it has helped me learn how to manipulate these feelings into positive outcomes.
The biggest doubt for me was always about building all-important relationships. Proving to clients that we really are here to help them, with whatever they need, not just with words but with actions. Given that the pandemic had initially scared me of making the leap, it was strange to find that it was also the thing that provided an opening. I saw a window into people's lives that would have never been there without it. We have been deliberating the various ups and downs of our personal circumstances, not to mention trading tips on new hobbies, all while discussing the upcoming challenges for the council in the next 12 months. I consider myself very lucky that Local Authorities harbour some truly lovely and selfless people who have happily donated their time to me.
With each new meeting and conversation that follows, I learn and absorb so much. Knowing the unknown brings to life the picture of Local Government. More and more dots start to join together, and you see how decisions from one council, years ago, influence another neighbouring council today, and tomorrow! The public sector is at the heart of everything that happens in this country and there is so much history and nuance to Local Government that I don't think I could ever learn it all, but with the knowledge that I am gaining, I am also trying to pass on to other councils who may be going through very similar challenges. It's a great feeling when you can add value to a council. I am now a couple of months into my new role at Penna and I am very glad I took the leap. I want to keep learning and keep developing and will be reaching out to as many people as possible to continue those conversations.   
Zeynep Livatyali-Esen is Executive Interim Consultant in Local Government here at Penna.
Get in touch via email at Zeynep.Esen@penna.com.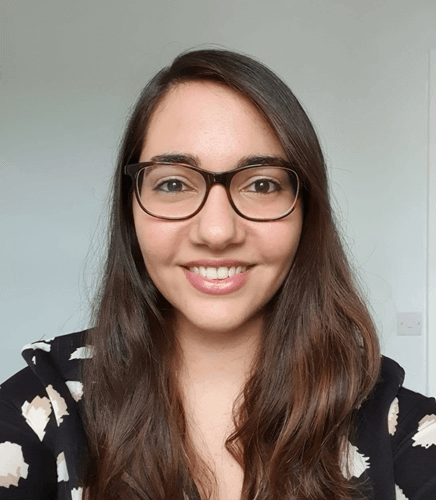 Zeynep, pictured above, celebrates her promotion to Consultant at Penna.